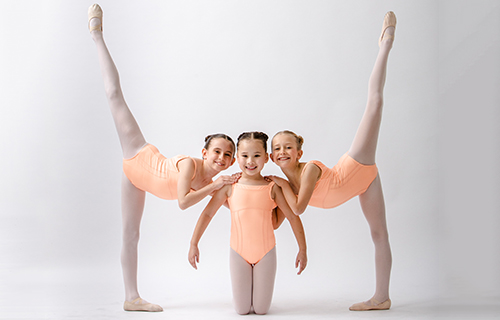 BALLET
L'Académie ballet classes are based on the Royal Academy of Dance syllabus, the world's leading organisation in classical ballet education.
Ballet is the foundation for all forms of dance, improving posture, balance, flexibility and increasing agility, which is not only required for dance but assists in many different sports and physical activities.
L'Académie students wishing to participate in examinations must attend a minimum of 2 RAD ballet classes per week.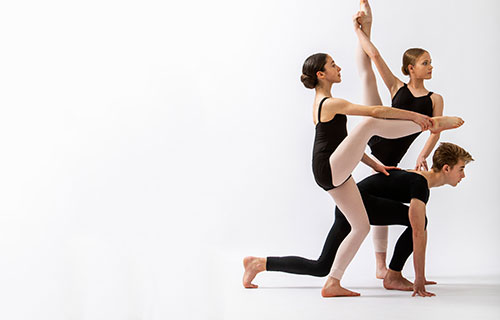 CONTEMPORARY
Contemporary dance combines elements of several dance genres including modern, jazz, lyrical and classical ballet. It's an important addition to a well-rounded dancer's repertoire and helps build agility, strength and flexibilty. A variety of music genres are used in these classes which assist in self expression and performance.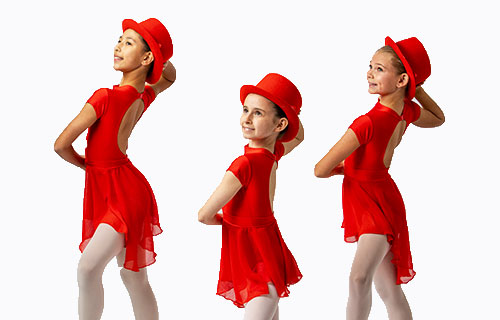 JAZZ
In these classes students enhance their knowledge in training specific parts of the body to a variety of music genres. Our Jazz classes focus on resistance, musicality and breadth of movement.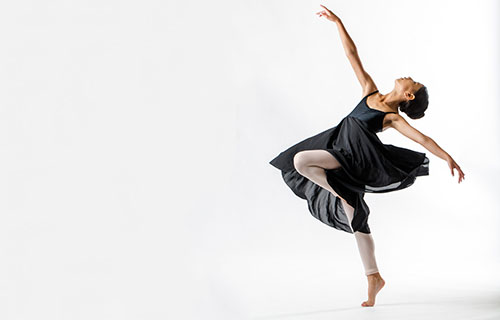 LYRICAL
Lyrical dance is a combination of ballet and contemporary techniques challenging dancers to use movement to interpret music and express emotion. This style will help improve lines, flexibility, strength and overall kinaesthetic awareness.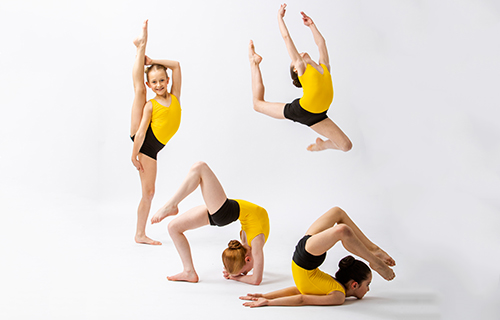 ACRO DANCE
Acro Dance incorporates elements of acrobatics and jazz. Our classes start with a warm up which focuses on balance, strength and limbering, and leads into more complicated acrobatic skills depending on the level of the class. Acro Dance classes are suitable for all school age children.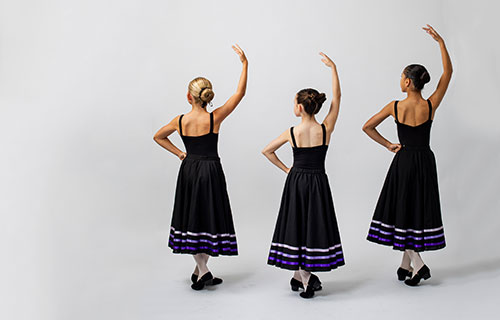 NATIONAL CHARACTER
National character introduces students to the history and culture of European countries through dance and music. National Character compliments ballet training and enhances technique, strength, performance, musicality, confidence and style.
Term Dates 2023
| | |
| --- | --- |
| Term | Dates |
| Term 1 | Monday 30 January – Thursday 6 April 2023 |
| Term 2 | Wednesday 27 April – Saturday 1 July 2023 |
| Term 3 | Monday 17 July – Saturday 23 September 2023 |
| Term 4 | Monday 9 October – Saturday 9 December 2023 |
View our L'academie timetable and available classes
SUGARPLUMS TIMETABLE
Term Dates 2023
| | |
| --- | --- |
| Term | Dates |
| Term 1 | Monday 30 January – Thursday 6 April 2023 |
| Term 2 | Wednesday 27 April – Saturday 1 July 2023 |
| Term 3 | Monday 17 July – Saturday 23 September 2023 |
| Term 4 | Monday 9 October – Saturday 9 December 2023 |
View our L'academie timetable and available classes
LACADEMIE TIMETABLE