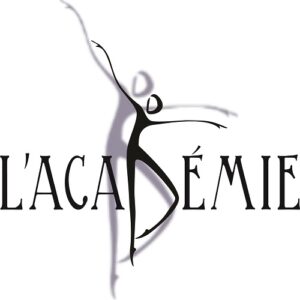 Kristyn Caley
(nee Tindall)
As the founding Director and Principal of L'Academie Sydney, Kristyn aspires to nurture and create a love of ballet in students of all ages.
Whilst completing her full-time training with Tessa Maunder O.A.M and part-time with Tanya Pearson in Sydney (final year), Kristyn was awarded the Royal Academy of Dance Isobel Anderson Award for Advanced and gained her Solo Seal in Brisbane the same year.
After competing in the Adeline Genée Awards in London, auditioning and being awarded places at schools in the United Kingdom and Europe, a Scholarship at the John Cranko School in Stuttgart, Germany was offered and accepted. During her two years at the school, Kristyn was trained in the Vaganova method with teachers, Alex Ursuliak, Ute Mitreuter, Sarah Abendroth and Peter Pestov.
Kristyn's dance career commenced performing and touring with The Stuttgart Ballet Company in Swan Lake, La Bayadère and Taming of the Shrew. She then accepted soloist contracts in Germany at Theatre Nordhausen, Staatstheater Kassel. Theater Vorpommern and Mainfrankentheater Wuerzburg dancing leading roles as Black Swan, Sugar Plum Fairy and the Ballerina in Petruschka.
After 10 years performing in Germany, Kristyn was accepted by audition into the Professional Dancers' Teaching Diploma at the Royal Academy of Dance headquarters in London obtaining her Professional Teachers' status.
After returning to Australia, Kristyn taught at various ballet schools in Newcastle, Sydney and Melbourne including Redlands Cremorne; Victorian College of the Arts and National Theatre Ballet School Melbourne.
Kristyn is the Artistic Director of L'Académie Sydney and is currently undertaking her Post Graduate studies in the Vaganova Method with Alex Ursuliak.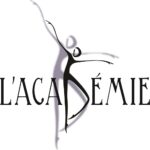 Julia Furnas
Yulia started her "road to dance" in Russia, at the age of 5.
At 19 she graduated with distinction as a ballet dancer from the State Choreography Academy in Voronezh, Russia, where she studied classical ballet (Vaganova system), character and folk dance.
Upon her graduation Yulia joined the "Russian Seasons" Moscow State Dance Company (the breakaway group from famous Igor Moiseyev Ballet). At the same time she became a student of the Balletmaster Department in Russian Academy of Theatre Arts (GITIS) and graduated with distinction, receiving a Master Degree as a Producer- Choreographer.
Yulia was a soloist dancer with the "Russian Seasons" for 12 years, travelling the world extensively, performing the dances of many styles: from the technical Russian and the wild energy of Gypsy to the passionate flamenco of Spain and the tangos of Argentina, from the footwork of Irish dances to the choreography of Broadway. Amongst only 12 dancers she was chosen to participate in the unique Japanese production of Stravinsky's "Rite of Spring" butoh-style, choreographed by Min Tanaka.
During these international travels Yulia often was asked to give master classes at local ballet schools.
In 2005 Yulia moved to Sydney, where she taught National Character dance at the ballet and dance academies, prior moving overseas again in 2010, when she was teaching ballet and National Character dance in NY, USA and Manila, Philippines.
Yulia is happy to share her knowledge and expertise with students at L'Academie and promote the unique and captivating art of National Character dance in Australia."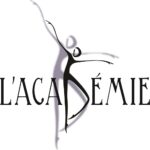 Jeremy Gates
Jeremy started his dance career as a commercial dancer. He represented Australia at World Hip Hop Championships in the United States with Phly Crew and was a lead dancer in music videos, festivals, clubs and corporate events across Australia and on Chinese and National TV. It wasn't until his late teens that Jeremy's passion for ballet overtook all other forms of dance and he made the decision to pursue ballet as a career.
Jeremy graduated the Tanya Pearson Academy Full Time program and continued his classical ballet studies at the selective Hochschule für Musik und Darstellende Kunst in Mannheim, Germany.
He was trained in the French and Russian (Vaganova) techniques under the direction of Stuttgart Ballet's famous ex-principal dancers, Prof. Birgit Keil and Prof. Vladimir Klos.
Jeremy then received a soloist contract with the Thuringian State Ballet in Germany and went on to dance lead roles from classical ballets and contemporary works in Romeo and Juliet, The Nutcracker, Paquita, Coppélia, Swan Lake, Cinderella, Waiting room, Keimzeit, Der Joker, 27, Piaf La Vie en Rose and more.
Jeremy retired from the company and returned to Australia to concentrate on his teaching career.
He has adjudicated classical ballet sections at eisteddfods and since January 2019 has been a resident columnist for Dancetrain magazine.
As a teacher Jeremy aims to help students grow as technicians, artists and more importantly into kind, genuine, confident, passionate and hard-working people.
We welcome the commercial and overseas experience Mr. Jeremy brings to L'Academie.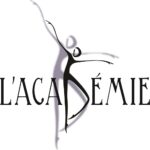 Ella Makovec
Starting ballet at the age of 3, Ella continued her love of dance at Balmain dance Academy (now Dance Development Centre), moving to Alegria Dance Studios in Wooloomooloo to complete her final RAD Dance Examinations; receiving a distinction in Advanced 2. Miss Ella trained in Martha Graham contemporary technique at Algeria Studios as well as training at Alvin Ailey American Dance Theatre in 2017.
Completing her High school education at MLC School, Ella participated in school dance, touring to America- performing at Disneyland, Madame Tussauds and various dance studios in LA and New York. Finishing the HSC in 2018, Ella received two 'Call-back' nominations for HSC Dance, as well as being a part of multiple successful state finalist Wakakirri groups assisting in both choreography and performance.
Additionally, Ella has been working in childcare since 2016, working for The After School Klub at various schools across the inner west. This includes Wilkins Public school, Camdenville Public school, Stanmore Public school and Taverners Hill Public school.
Ella is currently studying Nursing/Midwifery in her first year at University.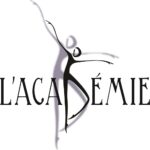 Melisa Ribola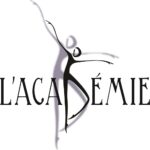 Jessika-Ann Eastlake
GUEST TEACHERS
Miss Christine Atkinson
Miss Karen Barker
Miss Simonne Smiles