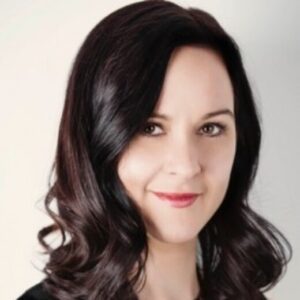 Kristyn Caley
(nee Tindall)
As the founding Director and Principal of L'Academie Sydney, Kristyn aspires to nurture and create a love of ballet in students of all ages.
Whilst completing her full-time training with Tessa Maunder O.A.M and part-time with Tanya Pearson in Sydney (final year), Kristyn was awarded the Royal Academy of Dance Isobel Anderson Award for Advanced and gained her Solo Seal in Brisbane the same year.
After competing in the Adeline Genée Awards in London, auditioning and being awarded places at schools in the United Kingdom and Europe, a Scholarship at the John Cranko School in Stuttgart, Germany was offered and accepted. During her two years at the school, Kristyn was trained in the Vaganova method with teachers, Alex Ursuliak, Ute Mitreuter, Sarah Abendroth and Peter Pestov.
Kristyn's dance career commenced performing and touring with The Stuttgart Ballet Company in Swan Lake, La Bayadère and Taming of the Shrew. She then accepted soloist contracts in Germany at Theatre Nordhausen, Staatstheater Kassel. Theater Vorpommern and Mainfrankentheater Wuerzburg dancing leading roles as Black Swan, Sugar Plum Fairy and the Ballerina in Petruschka.
After 10 years performing in Germany, Kristyn was accepted by audition into the Professional Dancers' Teaching Diploma at the Royal Academy of Dance headquarters in London obtaining her Professional Teachers' status.
After returning to Australia, Kristyn taught at various ballet schools in Newcastle, Sydney and Melbourne including Redlands Cremorne; Victorian College of the Arts and National Theatre Ballet School Melbourne.
Kristyn is the Artistic Director of L'Académie Sydney and is currently undertaking her Post Graduate studies in the Vaganova Method with Alex Ursuliak.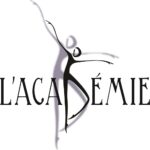 Melisa Ribola
Melisa is a Royal Academy of Dance Registered Teacher, choreographer and former professional dancer and has taught extensively over 20 years across dance schools, tertiary institutions and professional companies.
Melisa graduated with a Bachelor of Dance Honours from The Victorian College of the Arts and earlier studied full-time classical ballet at Ecole Classique in Sydney under the guidance of Prudence Bowen and Kit Lethby, achieving her RAD Advanced Certificate and RAD Teachers Certificate with Distinction.
Melisa has taught classical ballet and contemporary dance for The Victorian College of the Arts, Ausdance NSW, Chunky Move, The Ballet Class, L'Académie, Conlan College, Academy Ballet and Brent Street. In 2019, she was engaged as a classical ballet coach on Billy Elliot The Musical, Australia, coaching the four boys in the lead role of 'Billy' during the rehearsal and performance season in Sydney.
Melisa was an inaugural recipient of The Keys-Arenas Dance Trust Choreographic Scholarship 2011 and choreographed Pandora Jewellery's Rose Gold Live Activation in Sydney and Melbourne.
Her choreography has been acknowledged at Sydney Eisteddfod, winning several awards and being selected over the years for The Dance of The Champions and the programming of The Ballet Scholarship Finals at The Sydney Opera House. Melisa coaches students for international ballet competitions, mentors HSC Dance students and has adjudicated at Sydney Eisteddfod.
Melisa has performed works by independent choreographers Annalouise Paul, Anton, Michael Whaites, Carol Dilley and Kay Armstrong and was a founding member of DirtyFeet (Sydney), a not-for-profit contemporary dance organisation supporting and promoting independent dance artists and community engagement with the arts.
Melisa is a dedicated dance educator, passionate about nurturing and inspiring the next generation of dancers.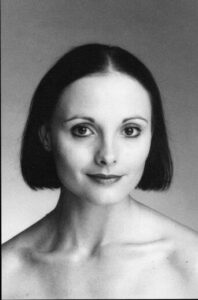 Karina Hernandez
Karina Hernandez was accepted into The Australian Ballet School in 1989 and completed her 3 Year Diploma Course in 1991.
Karina then joined The Australian Ballet Company in 1992 upon completion of her training at The Australian Ballet School. During her time in the Company, she was fortunate to work with Maina Gielgud AO who was Director of The Australian Ballet at that time. Maina staged her highly acclaimed 'Giselle' and 'The Sleeping Beauty' for the Company which Karina thoroughly enjoyed performing both in Australia and overseas.
Karina worked with many leading choreographers and guest teachers during this time, including Gelsey Kirkland and Jiri Kylian when he came to Australia to stage one of his famous ballets 'Forgotten Land'.
In 1996, Karina joined the Birmingham Royal Ballet, UK as a First Artist. She danced many leading roles with the Company and worked with leading choreographers and coaches from England, Europe, and America. She toured with the Company both nationally and internationally during this time. especially enjoyed working with leading Choreographer and Director of Birmingham Royal Ballet, David Bintley CBE.
Some highlights of her career are dancing one of her first Principal roles in David's full-length ballet 'Far from the Madding Crowd' with former Principal Dancer and soon to be Director of The Royal Ballet Kevin O'Hare and dancing with Chi Cao (Principal Dancer with Birmingham Royal Ballet and lead star in the movie 'Mao's Last Dancer'). She also danced in one of David's one act ballets 'The Protecting Veil'.
In 2002, after retiring as a dancer with the Birmingham Royal Ballet due to the birth of her first child, she was offered a position within the Communications Department of the company and was groomed as Press and PR Officer.
She then went on to complete a Bachelor of Philosophy in 'Applied Studies in Dance' from the University of Birmingham in 2003.
Since Karina's return to Australia with her two sons and retiring from her ballet career in 2005, she has been freelance teaching in many schools around Sydney, including Ev & Bow, The Ballet Class, The Conlan College, The McDonald College and the Newtown Performing Arts Highschool.
In 2005 she was asked and was honoured to adjudicate the Sydney Eisteddfod's McDonalds Ballet Scholarship and realised adjudicating had become another of her passions. Since then, she has judged at many competitions and festivals, a few amongst those include the Australian Classical Dance Challenge in 2021 & 2022, the Flame Dance Challenge in 2019 in Wollongong.
Karina has also taught the Open Classes in Canberra for the Royal Academy of Dance and taken Cecchetti Scholarship Classes in 2018 and 2019.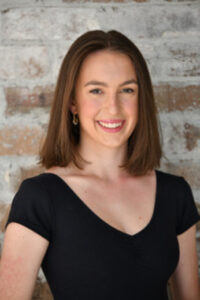 Ella Makovec
Starting Ballet at the age of 3, Ella continued her love of dance at Balmain Dance Academy, moving to Alegria Dance studios in Wooloomooloo to undergo part-time Ballet training. Taught by Hilary Kaplan, Ella successfully completed her Advanced RAD Dance Examinations, receiving distinctions in both Advanced 1 and 2.
Ella also trained in the Martha Graham contemporary technique, taught by Paul Saliba, who inspired her love for Contemporary dance. In 2017, she travelled to New York, training at Alvin Aliey American Dance Theatre, studying in Horton technique. Ella was also part of the Sydney Dance Company youth ensemble, led by contemporary choreographer Dean Walsh.
Ella is passionate teaching contemporary attaining her Progressing Contemporary Technique (PCT) certification, with Adam Blanch. Ella has also completed her training with Acrobatics Arts and has choreographed various successful lyrical and contemporary works and solos.
Additionally, Ella is a Registered Midwife and holds her Certificate III in Early Childhood Education and Care. Ella is excited to be sharing her love and passion for dance at L'Academie.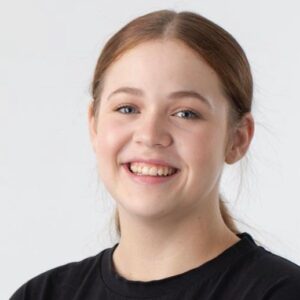 Jessika-Ann Eastlake
Miss JA joined L'Academie in 2013. She trained through the Royal Academy of Dance syllabus till Advanced 2 and during her training participated and placed in Eisteddfods across Sydney and NSW. At 15 years old, she travelled to Europe and continued her training in different ballet schools across countries such as England, France and Spain. Upon returning to Australia, Miss JA began teaching with L'Academie. Completing her HSC, Miss JA ended as a High Achiever in HSC Dance and was ranked in the top 3 of her high school for the subject.
JA completed her Certificate in Ballet Teaching Studies with the Royal Academy of Dance in 2022. She has also completed a teaching qualification in Acrobatic dance. As a teacher, she is passionate about teaching ballet and encouraging her students with their creativity and dedication for their dance training.
Additionally, Miss JA is studying to complete her Bachelor of Nursing and a Certificate III in Fitness.
GUEST TEACHERS
Miss Christine Atkinson
Miss Karen Barker
Miss Simonne Smiles